Boat & Recreational Vehicle Insurance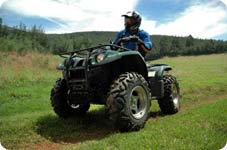 Many people think their toys are covered under their home policies. Simply put, they are NOT. If the RV is subject to registration, then it will generally need its own policy.
Call us today for a quote and we will explain the details!

Office Locations
92 Main St.
Lancaster, NH 03584
603-788-4657
Toll Free in NH & VT:
1-800-649-4658
FAX: 603-788-3504
info@marshall-ins.com
324 Main Street
Berlin NH 03570
Phone # 603-752-2304
Fax # 603-752-2307.
Marshall Insurance Agency is prepared to provide you with a no cost, no obligation review and comparison of your insurance.
Licensed in New Hampshire, Vermont & Maine